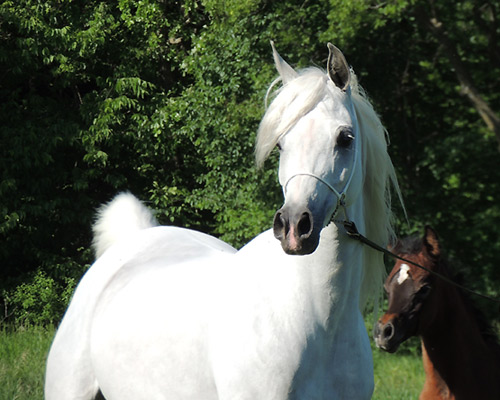 Amal Al Badia
( Al Adeed Al Shaqab x SA Alaa Sashay )
2008 Grey Mare
AHR# 636736
Kuhaylan Rodan
Amal Al Badia is an animated and elegant mare with a high set neck of very good length. She is well balanced with excellent legs and feet, and good motion. She shows promise as a competitive future show mare with her dynamic presence and type.
Amal's sire Al Adeed Al Shaqab is a Salon du Cheval World Champion Stallion, US Egyptian Event Supreme Champion Stallion, and Qatari National Champion Stallion. Al Adeed Al Shaqab is bred and owned by the Emir of Qatar, His Highness Sheikh Hamad Bin Khalifa Al-Thani. Amal's dam SA Alaa Sashay is Al Badia Arabian Stud's original foundation mare, and a treasured straight Egyptian daughter of the late Ali Zaar. Amal descends from the *Ramses Sadaka (EAO) dam line.
2009 Egyptian Event Top Ten (3rd) Yearling Futurity Fillies, with David Botha
May 2015 video - Amal Al Badia & Laheeb Al Nasser filly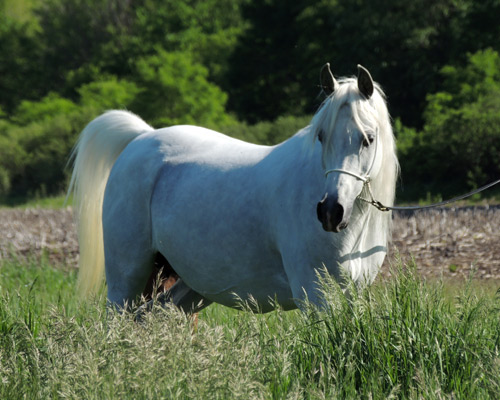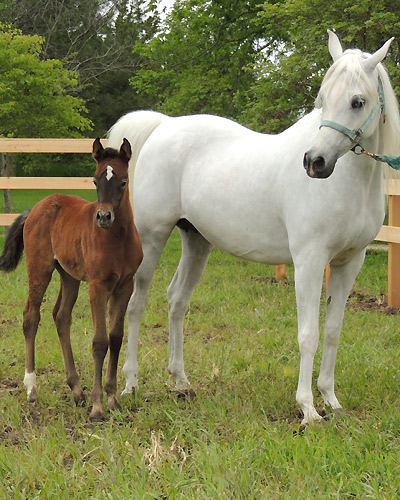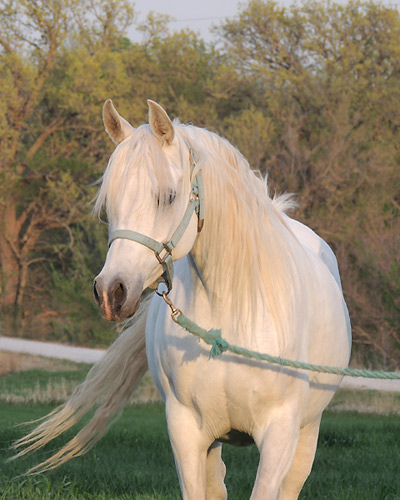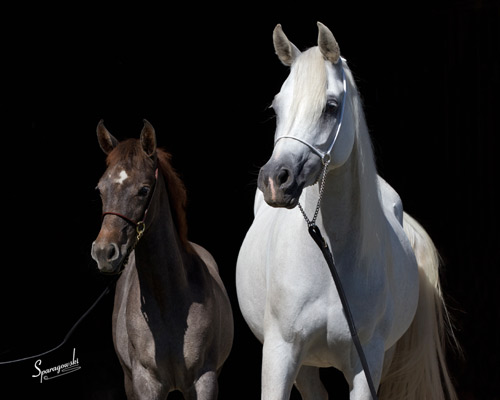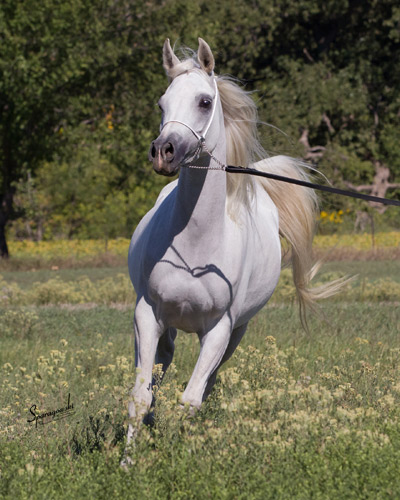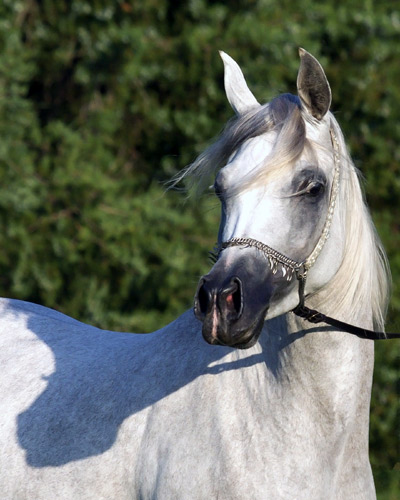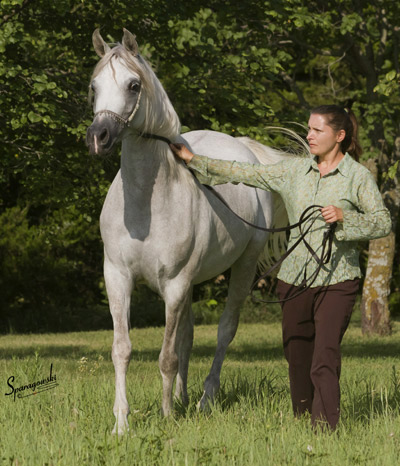 Click image to enlarge