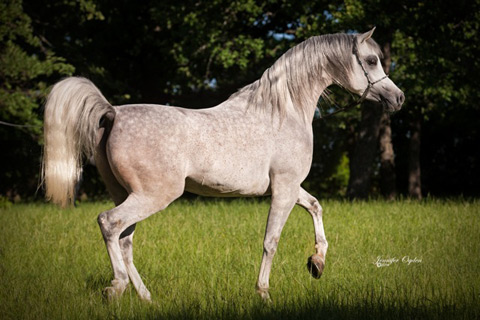 Ansata Sheikh Halim
( Ansata Hejazi x Ansata Samiha )
2008 Grey Stallion
AHR# 640756
Dahman Shahwan
Ansata Sheikh Halim is a finespun reflection of his famous Egyptian Arabian sire Ansata Hejazi, and out of the classic Dahman Shahwaniyah mare Ansata Samiha, tail female to Ansata Bint Bukra through Ansata Delilah, granddam of Ansata Hejazi. Thus, Ansata Sheikh Halim is pure in the strain Dahman Shahwan, with both sire and dam being out of Ansata Delilah daughters. His concentrated and structured pedigree matches his phenotype; well balanced with exceptional tail carriage, an upright beautifully shaped neck, notably small ears, and prominant expressive eyes. Additonally, he inherited the good disposition of his sire & dam.
Ansata Sheikh Halim was bred by Ansata Arabian Stud & Chase Arabians of Texas, who in partnership produced three exceptional individuals out of Ansata Samiha; Ansata Sheikh Halim (by Ansata Hejazi, exported to Kuwait), Ansata Marengo (by Ansata Hejazi, exported to Egypt), and Ansata Sinan Pasha (by Ansata Sinan, retained in Texas). Prior to foaling these three fine stallions, Ansata Samiha foaled the unforgettable mare Ansata Bint Samiha (by Ansata Iemhotep, exported to Qatar), thus contributing a total of 4 outstanding pure in the strain individuals.
Ansata Sheikh Halim is now owned by Bait Al Arab, the State Stud of Kuwait, where he is destined to follow his sire's lead.
2014 Video (6 years of age) - Video courtesy of Chase Arabians
ANSATA SHEIKH HALIM
AHR*640756
Grey 2008

ANSATA HEJAZI
AHR*479624
Grey 1992
ANSATA HALIM SHAH
AHR*219546
Grey 1980
*ANSATA IBN HALIMA++
AHR*15897 Grey 1958
ANSATA ROSETTA
AHR*70167 Grey 1971
ANSATA SUDARRA
AHR*259990
Grey 1982
ANSATA ABU SUDAN
AHR*105813 Grey 1974
ANSATA DELILAH
AHR*80322 Grey 1972
ANSATA SAMIHA AHR*481160
Grey 1992
PRINCE FA MONIET AHR*239446
Grey 1981
THEEGYPTIANPRINCE AHR*45351 Grey 1967
FA MONIET
AHR*42922 Grey 1967
ANSATA SAMANTHA AHR*196854
Chestnut 1979
*ANSATA IBN HALIMA++ AHR*15897 Grey 1958
ANSATA DELILAH AHR*80322 Grey 1972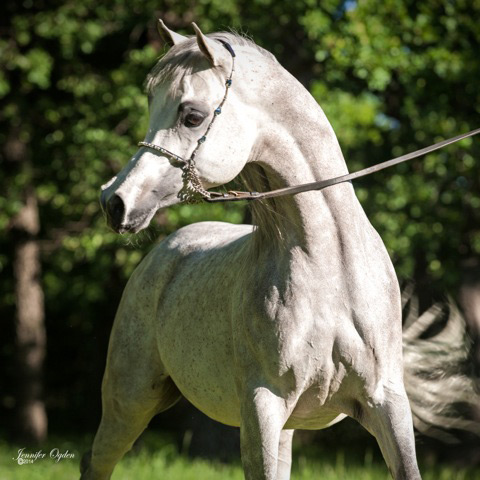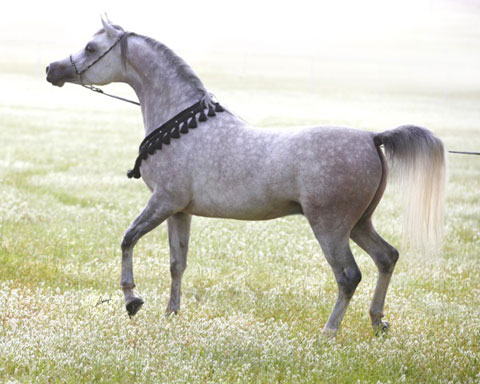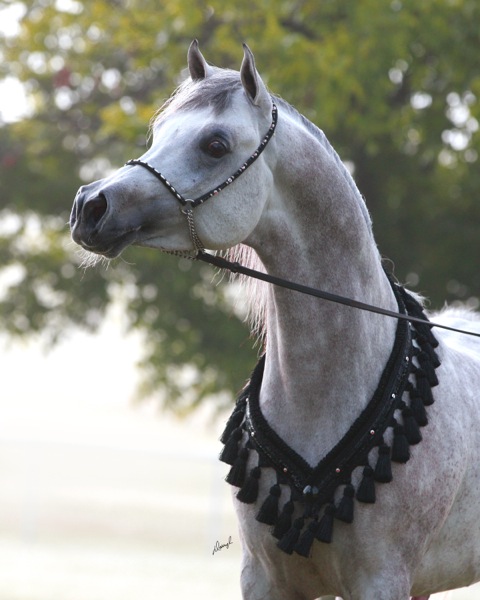 Photos courtesy of Chase Arabians