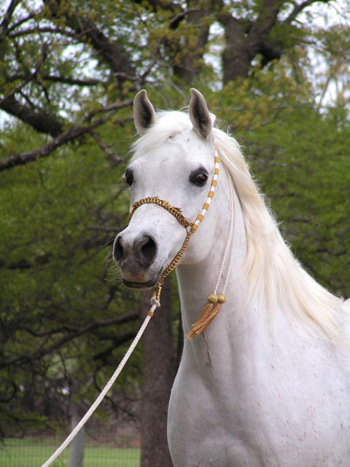 Ansata Samiha
( Prince Fa Moniet x Ansata Samantha )
1992 Grey Mare
AHR# 481160
Dahman Shahwan
Ansata Samiha is a gem among mares. Her elegant nature shows inside and out, as well as through her exquisite progeny.
Ansata Arabian Stud & Chase Arabians of Texas in partnership produced three exceptional individuals out of Ansata Samiha; Ansata Sheikh Halim (by Ansata Hejazi, exported to Kuwait), Ansata Marengo (by Ansata Hejazi, exported to Egypt), and Ansata Sinan Pasha (by Ansata Sinan, retained in Texas). Prior to foaling the these three fine stallions, Ansata Samiha foaled the unforgettable mare Ansata Bint Samiha (by Ansata Iemhotep, exported to Qatar), thus contributing a total of 4 outstanding pure in the strain individuals & making Ansata Samiha a consistant producer of type and quality.


ANSATA SAMIHA
AHR*481160
Grey 1992
PRINCE FA MONIET AHR*239446
Grey 1981
THEEGYPTIANPRINCE AHR*45351 Grey 1967
*MORAFIC
AHR*32261 Grey 1956

*BINT MONA
AHR*30263 Grey 1958

FA MONIET
AHR*42922 Grey 1967
*IBN MONIET EL NEFOUS
AHR*33488 Grey 1964
FADA
AHR*11460 Chestnut 1956
ANSATA SAMANTHA AHR*196854
Chestnut 1979
*ANSATA IBN HALIMA++ AHR*15897 Grey 1958
NAZEER
RAS*247 Grey 1934
HALIMA
RAS*420 Bay 1944
ANSATA DELILAH AHR*80322 Grey 1972
ANSATA SHAH ZAMAN AHR*47967 Grey 1968
*ANSATA BINT MISR AHR*36452 Bay 1966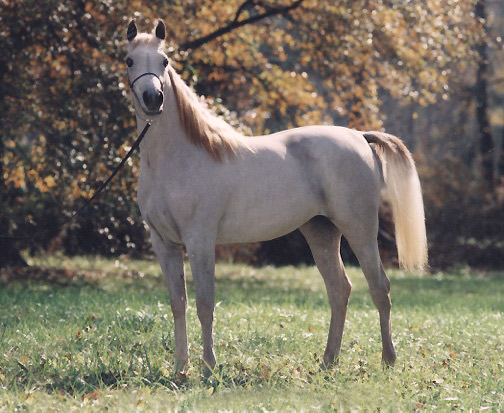 Photos courtesy of Chase Arabians